Remarkable works on paper
On show for the first time
Extensive research
For the past year the museum has conducted an extensive research and conservation project concerning the collection of works on paper. During this research remarkable discoveries have been done and new insights have been acquired. In this collection presentation, never before shown works by Mesdag and Mesdag-van Houten, such as sketches and drawings, are presented for the first time.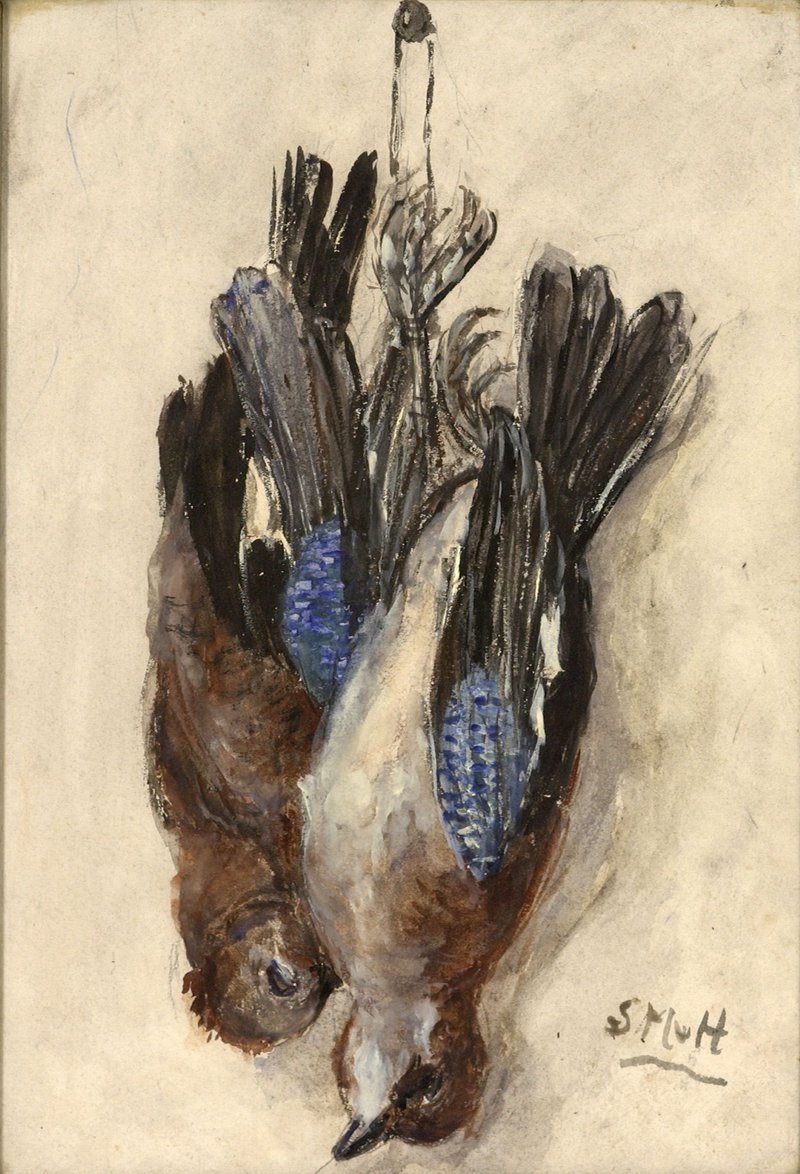 Sientje Mesdag-van Houten (1834–1909), Dead Jays, Watercolour and gouache on paper, Museum Panorama Mesdag.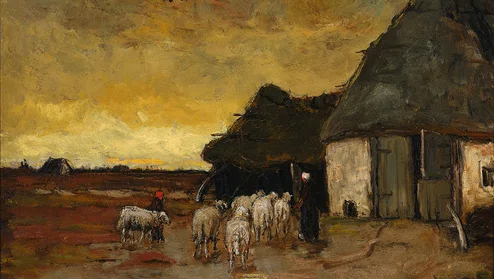 Donation
Noteworthy in this presentation is the new acquisition Sheepfold at Sunset (c. 1880) by Sientje Mesdag-van Houten, which will be on show for the first time. recently joined our collection thanks to the generosity of a private donor. Mesdag-van Houten probably painted this landscape based on sketches made in Drenthe or in the Veluwe region. Paintings like this brought her success at exhibitions in the Netherlands and abroad.
Unusual effects
Sientje Mesdag-van Houten was known for her distinctive use of colour and unusual atmospheric effects. She created striking colour accents, for instance, often in red, as here in the hat worn by one of the figures. Shades of orange and yellow lend a warm glow to the sky.
Image: Sientje Mesdag-van Houten (1834–1909), Sheepfold at Sunset, c. 1880, Oil on canvas, Museum Panorama Mesdag. On loan from Stichting Mesdag-van Houten; private donation