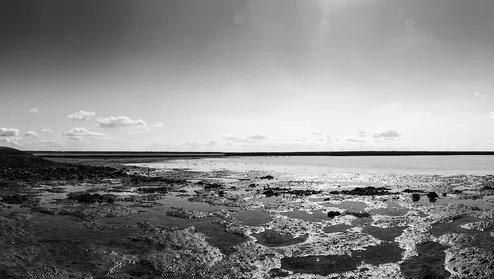 'Vastness and emptiness, sunrise, storms and mist are ideal conditions for the photographer', Swart says.
Above: Schelphoek at low tide, Serooskerke, September 2018
Monumental images
Each panorama from the series Time and tide wait for no man consists of several photographs assembled to create a single image. The technique allows Swart to achieve his desired balance between land, air and water, and to define the position of the horizon and the direction and angle of view. Another advantage is that it creates huge digital files that can be printed on a very large scale.
The results are monumental photographs that express vast expanses and in which Swart creates a sense of primordial landscapes where time has stood still and there is no trace of human activity. In essence, he creates enlargements of the specific qualities that he himself – but probably many others too – appreciate so much in the Dutch coastline. Visitors get to follow in the photographer's footsteps and look over his shoulder.
The exhibition is accompanied by a publication: Time and Tide wait for no man.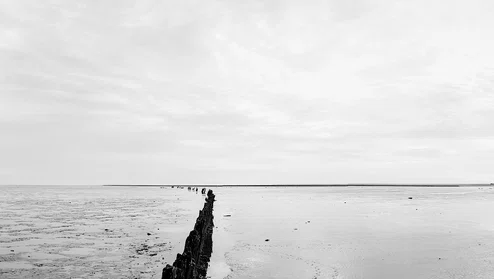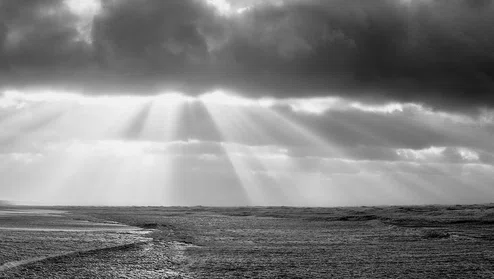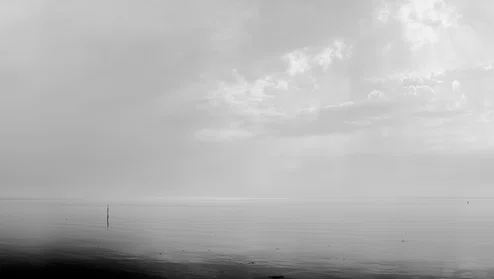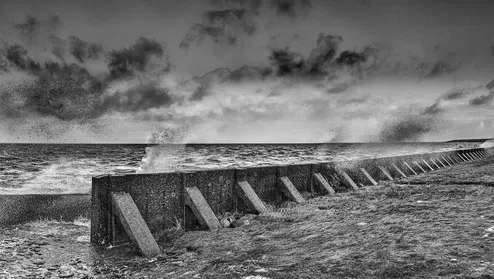 Publication
Time and Tide wait for no man
Photo book
The seascapes from Time & Tide are bundled in a monumental photobook. It is noteworthy that this book exists only of panorama's. These are of different sizes and can be folded or flipped to create spreads.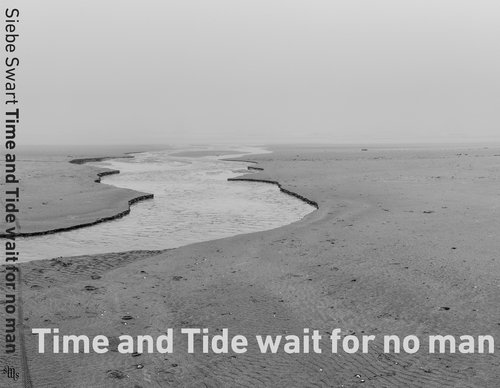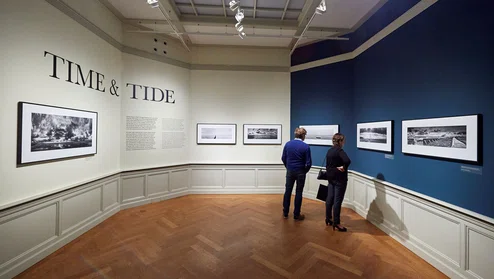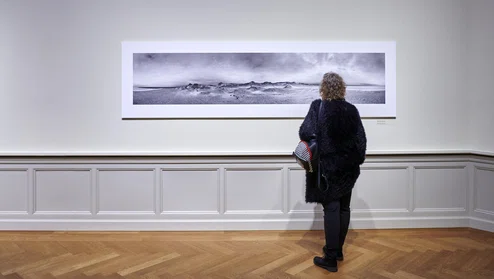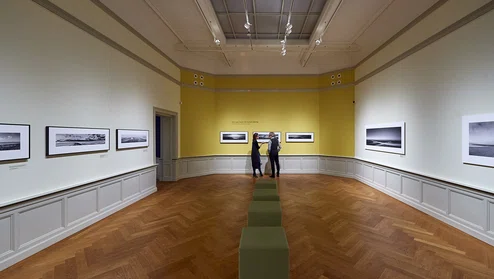 Siebe Swart (Amsterdam, 1957) is a documentary photographer who specializes in panoramic and aerial photography. His clients include the Dutch Department of Public Works, the Ministry of Infrastructure and the Environment, the Port of Rotterdam, the PBL Netherlands Environmental Assessment Agency and the Cultural Heritage Agency. He lives and works in Amsterdam.
Partners and benefactors
Prins Bernhard Cultuurfonds
Mondriaanfonds
Kickstart Cultuurfonds
Gemeente Den Haag
Stichting Vrienden van Mesdag
Stichting Behoud Panorama Mesdag
Stichting Mesdag van Houten
Veneco

Thanks to
Fotovaklabaratorium De Verbeelding, Purmerend
Goedman Lijstenmakers, Den Haag
Design Petra Warrink, Almere
Production Atelier Van Zijderveld, Rijswijk
Art handling Hizkia Van Kralingen, Den Haag
Translation Ted Alkins, Wirral