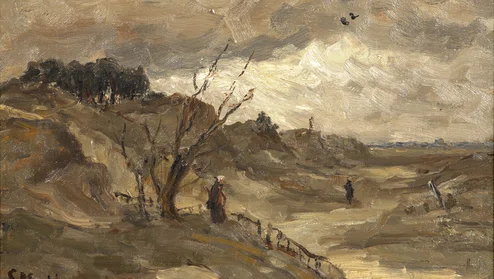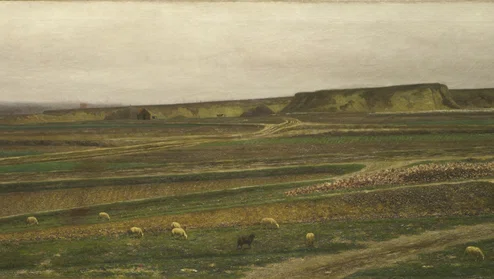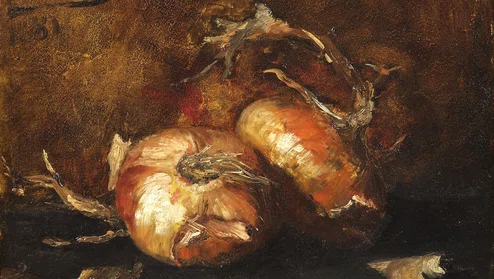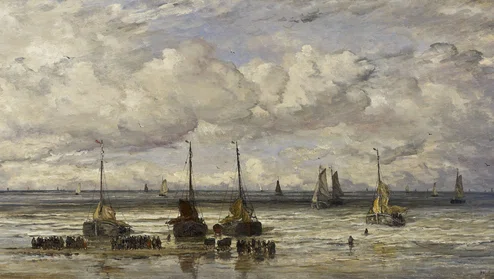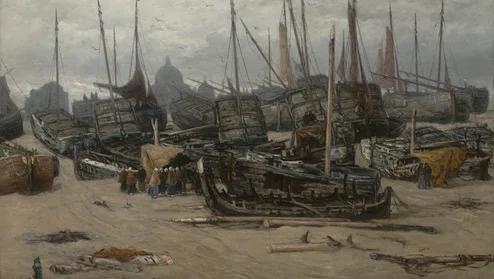 Both Mesdag and Mesdag-van Houten became professional painters relatively late in life. They were greatly occupied with nature and their work conveys their primary concern, which was 'to gain an understanding of nature' – meaning they were nature activists before such a term existed.
Love for the sea
The sea became Mesdag's most important subject. In his own words: 'The sea is mine.' His beloved sea was the reason he settled in The Hague, from which he could admire the North Sea on a daily basis. Mesdag had a masterful ability to depict extreme weather conditions, from savage waves or a storm to a tranquil sea under massive banks of clouds.
His work began to garner international acclaim in 1870, culminating in the pinnacle of his artistic career in 1881: The Panorama of Scheveningen.
Renowned for her unique use of colour
Mesdag-van Houten painted still-lifes, portraits and landscapes in and around Scheveningen, in Drenthe and in the Veluwe region. She was most renowned for her unique use of colour and was among the most well-known and acclaimed female artists of her era.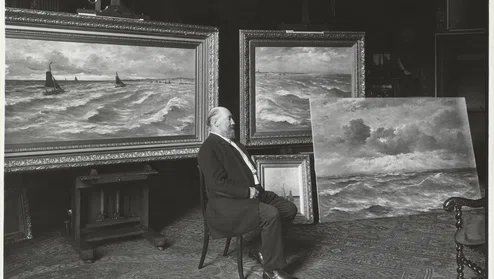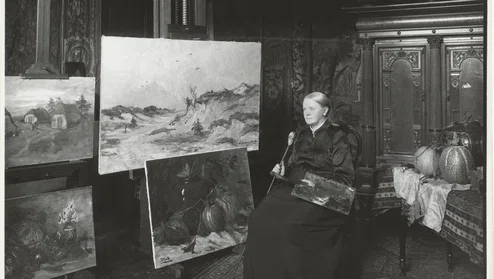 The panoramic phenomenon
Pinnacle of artistic achievement
Panorama of Scheveningen
The galleries serve as a prelude to the world-famous Panorama of Scheveningen. Even today, this artistic masterpiece by Hendrik Willem Mesdag can be seen on the exact spot where it was painted so long ago. It is the world's oldest panorama still displayed in the original rotunda.
A timeline in the last gallery gives an overview of the Panorama's creation, as well as important moments in the lives of Mesdag and Mesdag-van Houten.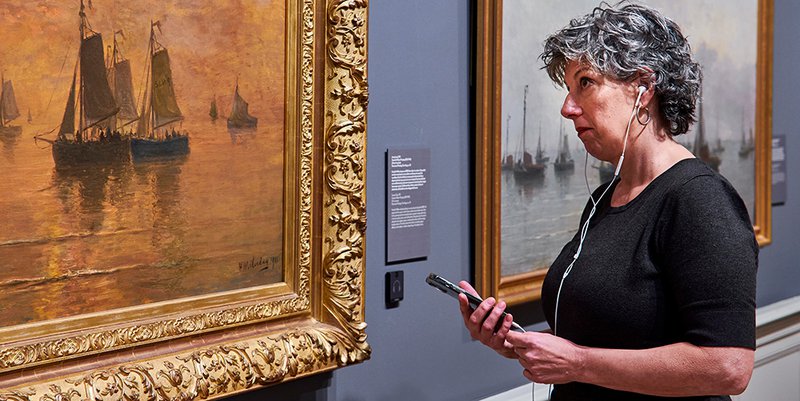 Want to learn more about the works in 'Collection Treasures', or hear more of the stories behind them? There is an audio tour available for this exhibition; you can listen to it for free on your smartphone
Collection | Museum Tour
What makes Chrysanthemums in a vase, a work by Mesdag-van Houten, so special? And how do we know that the painting The village of Scheveningen depicts a Monday? This audio tour shares remarkable stories and points out eye-cathing details.
Available in both Dutch and English.