Heydenreich and Mesdag
Nineteenth Century as starting point
Resemblance and reference
Heydenreich sometimes refers quite literally to the phenomenon of nineteenth-century panoramas, as is the case with her 360-degree drawings. In order to make these drawings, she developed a portable instrument. Coincidentally, this tool bears a close resemblance to the glass cylinder to which Mesdag, standing atop the Seinpostduin, applied the contours of his later Panorama painting in 1880.
At other times, she draws copies of various mountain ranges taken from historical photos or creates collages from old topographical maps, merging different mountains together to create a new landscape. Maps are another oft-recurring element in her work, whether she is drawing them based on reflections in a large kaleidoscope or stitching the contours of an imaginary landscape onto fabric.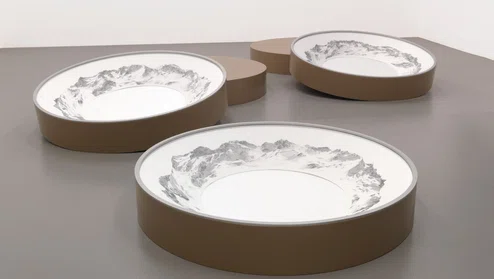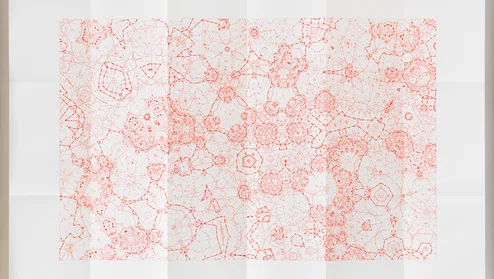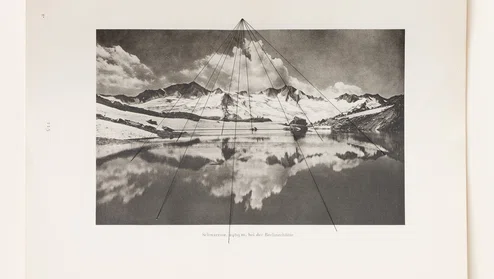 Ulrike Heydenreich lives and works in Düsseldorf, Germany. She studied at the renowned Bauhaus-Universität Weimar, as well as at the School of Visual Arts, New York and other institutions. Her art has been exhibited in countries including the United States, Germany, Spain, Japan, Belgium and Austria.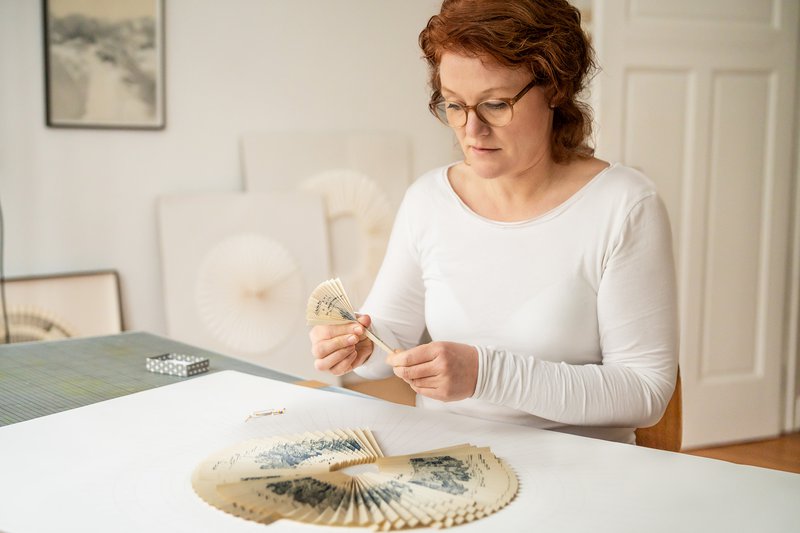 Ulrike Heydenreich at work. Image: Markus J. Feger.
Gemeente Den Haag
Stichting Van Ommeren De Voogt
Mondriaan Fund